The winter holidays are in full swing and Champagne or sparkling wine are great options for a special celebration. The sound of a bottle of Champagne being opened will delight everyone.

There are many options to choose from and the coming week might be an excellent time to try several. First, let's be very clear: Champagne is from France and everything else, like Italian Prosecco, is sparkling wine. However, regardless of region that little burst of bubble is always a treat.

For Christmas eve a great start to an elegant dinner might include:
Perrier-Jouet Grand Brut – $49.95
Bollinger Brut, Special Cuvee – $59.95
(Prices may vary.)
These are both non-vintage bottles which means they could be blends from more than one year. They are great for groups and make for the start of a fun night. (That game of charades is a lot more fun with a glass of bubbly in hand!)

Vintage Champagne is from a specific year, one that warrants making it a wine to remember. Marketing plays a big part with Champagne and popular brands like Dom Perignon and Crystal are widely available.
However, for something truly special under the tree these would elicit a tremendous response:

Krug Vintage Brut 2004 – $299.00
Salon Brut Blanc de Blancs Le Mesnil 1999 – $399.00
Many people travel over the New Year, and a tried-and-true selection you can get almost anywhere is the well-known orange-labeled Veuve Clicquot. Veuve Clicquot Brut retails for around $50 but you can expect to pay a multiple of that at a hotel or restaurant New Year's eve celebration.
If you are staying local and have a big group, a great option for a midnight toast would be J Vineyards Cuvee 20, a local California sparkling wine that retails for $33.99

Capping off the holiday season before we start all our resolutions a New Year's Day brunch is a fantastic way to start the new year. The secret to making Bellinis, Mimosas and spritzes is to use Prosecco. It has a fresher, fruitier taste that enhances these sorts of brunch specialities. Lamarca and Mionetto are widely available and under $20.

If you toasted at midnight with Champagne why not start the new year with something a little different? Try the Laurent–Perrier Brut Rose ($79.99). The rose has a beautiful pink tone, like Hollywood lighting on an aging star. That's how to start the new year.

My friend Eric Sullivan has a recommendation for those who want to try something off the beaten path: The Agrapart family has been making Grand Cru champagne in France since 1894. The family uses natural farming techniques to grow their grapes, and traditional production methods to make a small quantity of high quality champagne each year. Their most prized vineyard is on a steep hill which is inaccessible to tractors, so they use a horse named Venus to plow the vineyard and lend its name to the cuvee. The Champagne Guide says "Agrapart's champagnes are of uniformly excellent quality, with a naturally expressive and vinous character that makes them feel grown rather than made."

Terroirs Grand Cru NV – $64.95
Cuvee Venus Grand Cru Extra Brut 2011 – $240.00
Happy New Year — and happy sipping!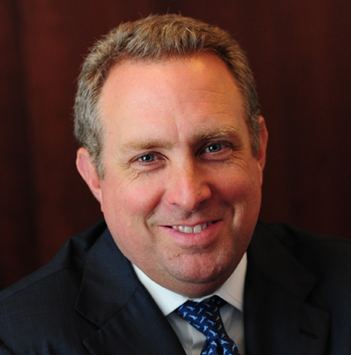 Joe Linhares is a Bay Area native, former resident of Piedmont, and longtime lover of wines.