The City of Piedmont, together with PRFO, invites the entire community to attend the dedication of the John Raymond Hege Memorial Backstop at 1:00 pm on January 6, 2019, at Hampton Field. Remarks by the Oakland Police Department, the City of Piedmont, and PRFO will be accompanied by a flag presentation by the Piedmont Boy Scouts.
Piedmont native and Oakland police officer John Raymond Hege was killed in the line of duty in March 2009, at the age of 41. He and another officer, Sergeant Mark Dunakin, were fatally shot during a traffic stop at 74th Avenue and MacArthur Boulevard in Oakland.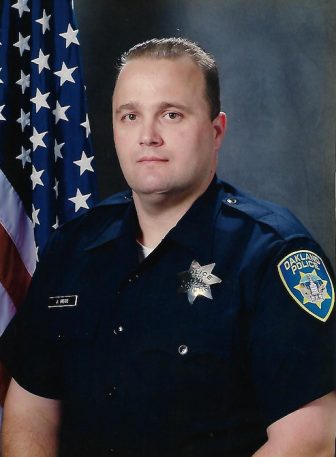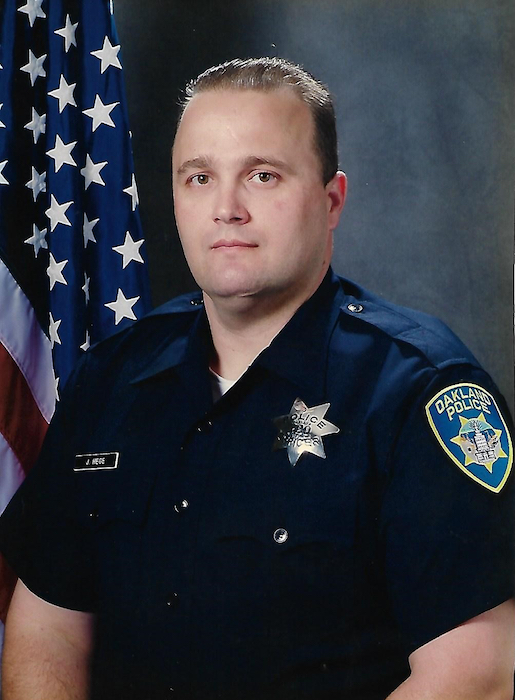 Prior to his 10-year law enforcement career, John served as a teacher, an umpire, and a coach. In addition to coaching football at Piedmont High School, John umpired hundreds of baseball games at Hampton Field. Raised and educated in the East Bay, Hege earned the distinction of Eagle Scout with Troop 15 in Piedmont. Hege's mother Tam was actively involved in Piedmont with many volunteer roles including School Board member, Planning Commissioner, and President of the Piedmont League of Women Voters.
Hege went on to graduate from St. Mary's College in Moraga, California. After college, Hege worked as a teacher in Hayward. In 1993, he joined the Oakland Police Department as a volunteer reserve police officer. The OPD hired Hege as a full-time police officer in 1999, assigning him to the Bureau of Field Operations once he graduated from the Oakland Police Academy.
After patrolling Oakland neighborhoods for 10 years, Hege fulfilled a lifelong dream with a transfer to the Traffic Operations Section and an assignment as motorcycle officer. Hege loved both his career and his hometown Raiders, and demonstrated his love for both by working overtime at the Oakland-Alameda County Coliseum during Raider home games.
Friends and family were also important, and Hege was famous for planning parties, organizing trips and gathering people together. Selfless to the end, Hege's organ donations saved the lives of four people and his tissue donation improved the lives of as many as 50 others. Hege will be remembered as a caring friend, a devoted son, and a role model for his fellow officers.
Contributions to the John Raymond Hege Memorial Backstop can be made online here. Piedmont Recreational Facilities Organization (PRFO) is a 501(c)3 entity that encourages and actively supports the development and/or improvement of public recreational facilities that serve residents of Piedmont without regard to age, race, creed, gender, sexual orientation, or ability.
---
Questions? Please contact Jodi Beasley at 510-910-6864 or jodi@beas.com.