Rain cleared away smoky skies just in time for the 17th annual Piedmont 5K Turkey Trot on Thanksgiving morning, November 22. Several local runners took top honors out of over 1,400 registered participants who came from all over the East Bay. Reece Proctor, Piedmont resident and freshman at Chabot College, took first place overall with a time of 16:24. Sean Barrett of Del Monte Forest placed second and Samuel Luff of Berkeley came in third. Kristina Randrup of Berkeley came in first overall for women and Piedmonter Andrea Hamlin-Levin placed second. Jennifer Odom of Oakland finished third. (View full race results here.)
Proctor runs track for Chabot College in the 800- and 1500-meter events. "It was fun to be running again with my friends from the (PHS) track team," said Proctor. Another former high school track team member, Walter Teitelbaum placed second in the 14-19 age group behind Proctor and seventh place overall. 
This was Levin's tenth year participating and placing in the annual event. Her son, Bede Levin, a sixth grader, placed first in the under 13 age group. "My whole family runs and it's a great way to start your Thanksgiving," said Levin. "Bede is gaining on me and I'm going to have to up my game."
Net proceeds from the race benefit the PHS cross country and track and field teams and the city's Athletic Facilities Preservation Fund.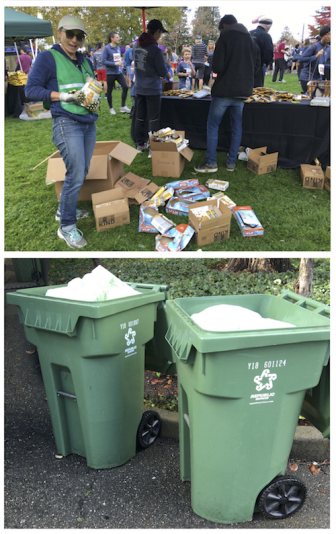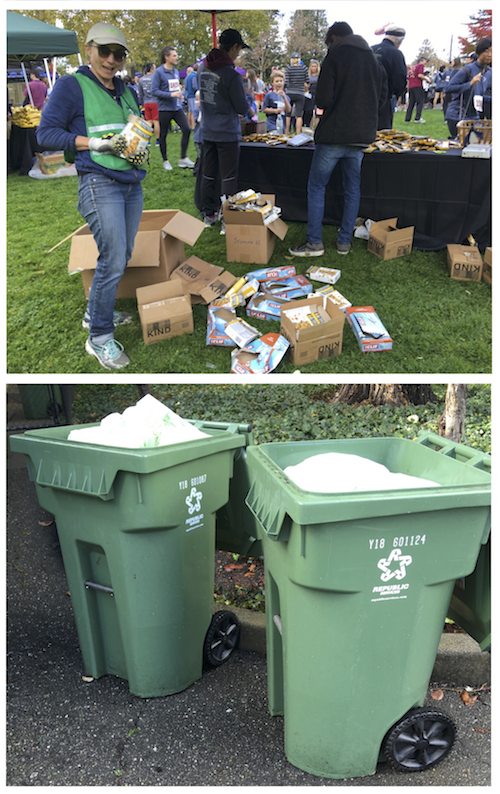 In a press release, the city said volunteers distributed water, coffee, bananas and treats to keep race participants hydrated and satiated. Race organizers and city staff strived for Zero Waste by making sure that water bottles and cardboard boxes got recycled, banana peels and coffee cups got composted, and only a few wrappers had to go into the trash. According to the city, 548 gallons of material generated at the race were recycled or composted and only 24 gallons of waste were sent to the landfill. The Turkey Trot crossed the finish line with a 96% recycling rate.
Local sponsors of the race included Highland Partners, Piedmont Grocery, Transports, McCutcheon Construction, MB Jessee, Gregory A. Young, DDS, Dr. Frank Helm, Village Market, Clif, Ocho Candy, JMiller Flowers, and the Piedmont Post.
VIDEO courtesy of Stephen Miller
Top Piedmont Runners:
Reece Proctor, first place overall 
Under 13
Clare Murphy, second women's
Bede Levin, second men's
14-19 age group
Shannon Baack, first women's
Widdy Tevis, third women's
Reece Proctor, first men's
Walter Teitelbaum, second men's
40-49 age group
Andrea Levin, first women's
Tom Baudendistel, first men's
David Schleuning, second men's
50-59 age group
Eileen White, first
Beth Black, second
Amanda Tevis, third
60-69 age group
Elizabeth Willingham, first
Janine McAuliffe, third
David Maglaty, third men's
70-79 age group
Mary Heller, second
Len Goldman, first men's
Philip Govert, second men's
Eugene Brown, third men's
80-89 age group
Marshall Johnson, first men's
Paul Hertelendy, second men's
Thomas Smegal, third men's
PHOTO GALLERY  (Dale Breen)
---