"Gabe Watson just finished the most productive season of any University of Sioux Falls running back," said Jon Anderson. "Through all the individual accolades, he has always credited his teammates for their role in his success.  He excels in the classroom, on the field, and is a leader in our locker room.  His humbleness endears him to all who come in contact and we are exceptionally proud of Gabe."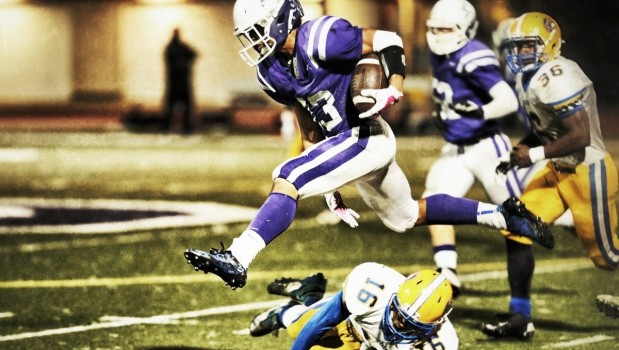 The sports information directors at the 166 NCAA Division II football-playing institutions nominate and vote on the award. The 37 initial candidates were placed on regional ballots and the top two players from each of the four NCAA regions have advanced to the national ballot. The winner is determined in a nation-wide vote of the Division II sports information directors. The winner of the 2018 award will be announced on Friday, December 14 and the winner will be honored at the Little Rock Touchdown Club awards banquet on January 10, 2019.
Watson is the first student-athlete at USF to advance into the finalist group. Named the NSIC Offensive Player of the Year, he had a school-record 11 straight games of 100 yards or more rushing while churning for a regular season NCAA-high and school single season mark of 1,957 yards on 269 carries with an NCAA DII-high 26 TDs. The 1,957 yards by Watson ranks second overall nationally but was the top total for the regular season. He still owns the top per game average of 177.8 yards per carry in DII.
What is remarkable about the USF running back is that Watson had 200 yards rushing and three touchdowns in the first game he played at USF, which was a 27-24 win over Concordia-St. Paul in the home opener. He followed up that performance with games of 172 yards and 193 yards. Against Minot State, he accumulated 205 yards rushing on 15 carries with two touchdowns and played just one half.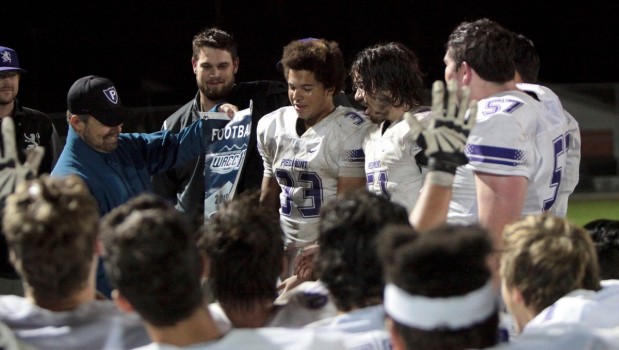 A graduate of the 2016 Piedmont High class, he was a star on the field there.  He played running back and cornerback and was named the PHS Senior Male Athlete of the Year in 2016. He was selected first team on the West Alameda County All Conference team, and was a third team all-state running back as selected by CalHiSports and a three-time offensive MVP. For the Highlanders, he averaged 8.4 yards per carry, scored 78 TDs and accumulated over 6,000 career all-purpose yards. His success went beyond football — he was also a striker in soccer, competed in track (100 meters, hurdles) for the Highlanders, and received the Golden Boot Award in soccer by scoring 13 goals in 2014-015. On top of his dedication to athletics, Watson was also member of the Piedmont Honors Society. (Piedmont Football Media)
Watson started his college football career at Diablo Valley College, where he was a team captain, rushing  88 times for 449 yards, or 5.1 yards per carry, with six TDs in 11 games, and hauling in 19 catches for 265 yards and a TD.
Transferring to USF, Watson had a breakout season in his first year there. The first-team All-NSIC honoree set eight school records and averaged 7.3 yards per carry, which currently ranks seventh in DII. He was named the D2Football.com National Player of the Week after setting a single game USF record of 320 yards on 19 carries with five TDs against MSU Moorhead.
A three-time NSIC Player of the Week, he recorded seven games of 150 yards or more with three games of at least 200 yards or more. Watson scored two or more TDs in a game eight times and had at least three TDs four times.
The Hill Trophy is named for the late Harlon Hill — the former University of North Alabama standout — who excelled with the Lions from 1950-53 before going on to fame in the National Football League with the Chicago Bears.