Talking with Kids about Healthy Relationships, Sex, and Porn
December 4, 2018 @ 1:30 pm

-

3:00 pm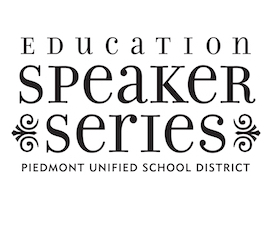 Teens and pre-teens are exposed to unhealthy attitudes and behaviors about sex and relationships through the internet, pop culture, and online pornography. Narda Skov, MPH, an adolescent sexuality educator and reproductive health specialist with over 25 years experience working with young people, will share information about the current landscape and how parents can start meaningful conversations with their kids about their values and safety as it relates to sex and relationships.
Registration & Reservations
The full series is currently available for PUSD families and the general public via the Piedmont Store.
Individual tickets: At this time, tickets for individual events cannot be purchased in advance.
More Information
Please email educationspeakerseries@piedmont.k12.ca.us.