Kal Spelletich: Significance Machines and Purposeful Robots | St Mary's exhibit opens July 25
July 25, 2019 @ 12:00 pm

-

6:00 pm

Free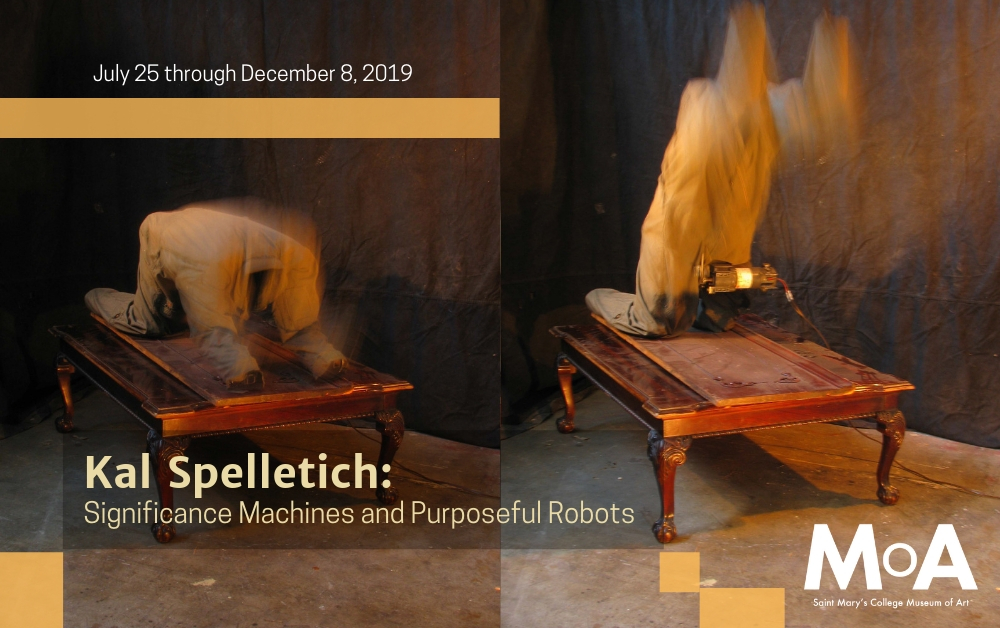 A new exhibition at the Saint Mary's College Museum of Art explores boundaries between humans and machines, integrating spirituality and mysticism through an unlikely form –robots.
Kal Spelletich: Significance Machines and Purposeful Robots
On view from July 25 through December 8, 2019, presents thirteen interactive sculptures and three dialogical photographs by the San Francisco artist, Kal Spelletich (b. 1960).
A leader in the machine art scene, Spelletich has lived and worked in South San Francisco for 30 years. His art merges obsolete materials into constructed machines that interact with humans in unexpected ways.