Beyond the Dream: King Speaks Out Against Poverty
January 21, 2019 @ 2:00 pm

-

4:30 pm

Free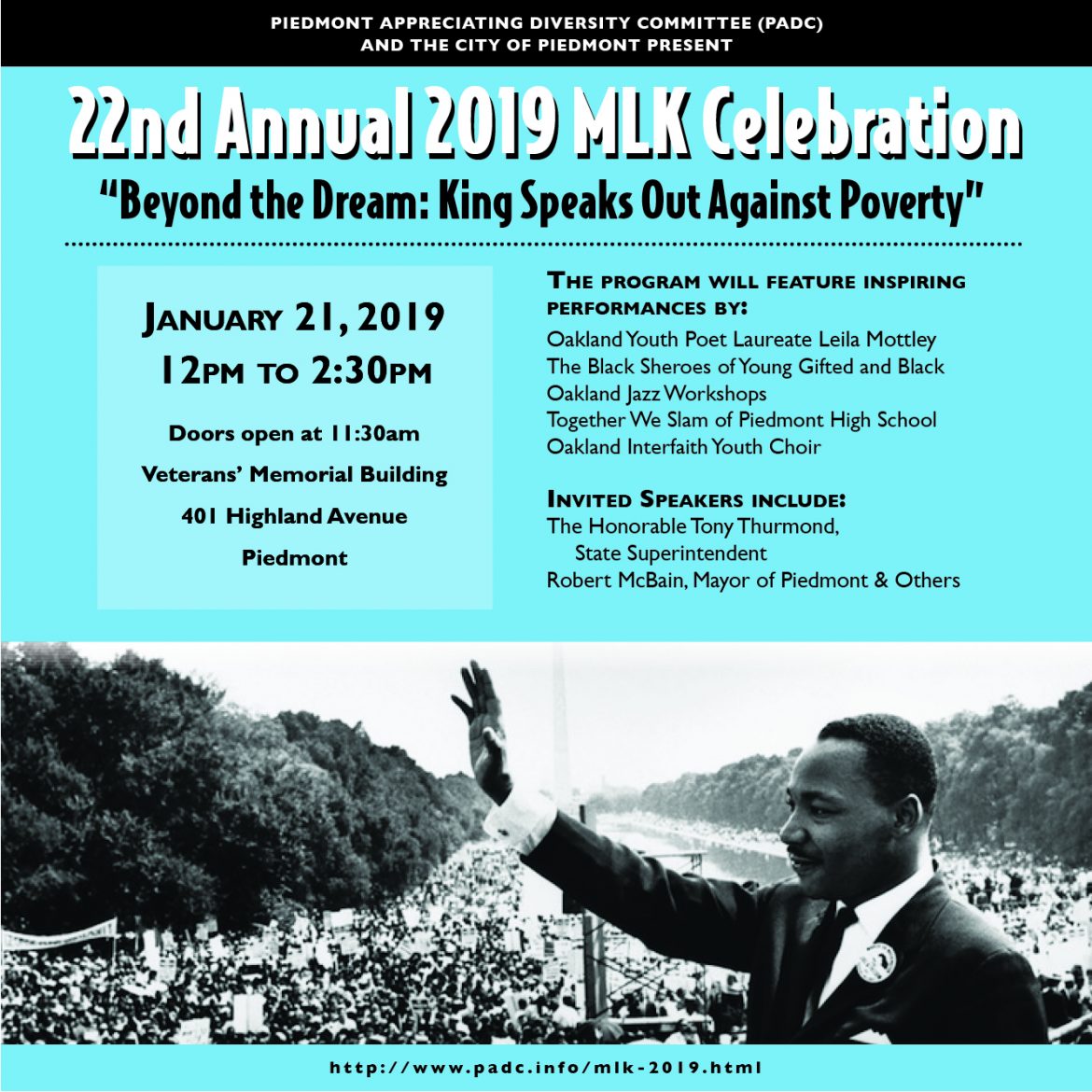 Martin Luther King's iconic "I Have A Dream" speech put forth a soaring vision for racial inclusion and justice. Yet in lesser known sermons and letters, King was pointed in his belief that to create a truly just and inclusive American society, we must all work to eradicate poverty.
For Piedmont's 22nd annual MLK Day Celebration, we honor King's anti-poverty legacy. King believed that any struggle for justice must eliminate poverty. "We are caught in an inescapable network of mutuality, tied in a single garment of destiny," he wrote. "Whatever affects one directly, affects all indirectly."
The program will feature inspiring performances by Oakland's Youth Poet Laureate Leila Mottley, the Black Sheroes of Young Gifted and Black; Oakland Jazz Workshops; Together We Slam of Piedmont High School; and the Oakland Interfaith Youth Choir. Speakers will include the Honorable Barbara Lee, U.S. Congresswoman, 13th District of California; the Honorable Tony Thurmond (invited), State Superintendent; and Robert McBain, Mayor of Piedmont.