Early winter storms are bringing promising signs for high snow levels in the Sierra Nevada, according to the California Department of Water Resources' first snow survey of the season.
The survey was conducted Dec. 30 at Phillips Station near South Lake Tahoe, which is one of the 260 locations the department surveys numerous times during the year.
The results concluded the area has a snow depth of 78.5 inches and a water content of 20 inches, according to Sean de Guzman, manager of DWR's Snow Surveys and Water Supply Forecasting Unit.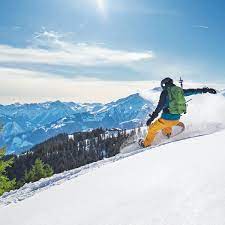 He said these numbers are 202 percent of normal for the time of year and 82 percent of the April 1 survey at the location. The statewide snowpack is at 160 percent of average.
De Guzman said determining a snowpack's water content, which is the amount of liquid the snow would produce if it melted at once, is essential to predict water supply forecasts. One-third of California's water annually comes from snowpack alone.
He also said October's showers, though too warm to produce snow, did an excellent job saturating the region's extremely dry soils to produce more water runoff potential in this year's snowfall.
"It has been a great start with those record rainfalls in late October," de Guzman said at the survey's press conference. "With all that rain, it really just primed all of our watersheds so that any type of future rain or snow would be able to run off, whereas last year, all those soils were so dry, where a lot of that got sucked into the ground before it actually made it to our reservoir."
De Guzman said these preliminary numbers are not an indication that California is in the clear for water supplies this year — most reservoirs still have below-average water levels and groundwater supplies are still recovering.
"We still have a long way to go for our wet season, and we need more and more of these storms to keep coming through," de Guzman said.
2013's water year had an eerily similar head start in snow levels before New Year's, he said. Once the spigot shut off, 2013 turned into the driest year on record.
Conversely, snowpack in 2020 was about 10 times larger than the levels in the drought years of 1977 and 2015, yet it produced the same amount of runoff due to bone-dry soils.
"It's really a wake-up call. It really tells us that climate change is here, and that is really impacting our watersheds, as well as our snowpack," he said.