The Bay Area is a hub of artistic expression, attracting artists, writers and musicians from around the globe to live, work and create. We highlight some of the offerings here.
---
Elle est magnifique! The gifted French pianist Helene Grimaud has been a well-known and welcome presence on many a San Francisco Symphony program (as well as being a committed animal conservationist and a human rights activist). She returns to Davies Hall as a soloist at 7:30 p.m. Sunday, bringing a sparkling recital of selections that largely reflect the musical contributions of her country's composers.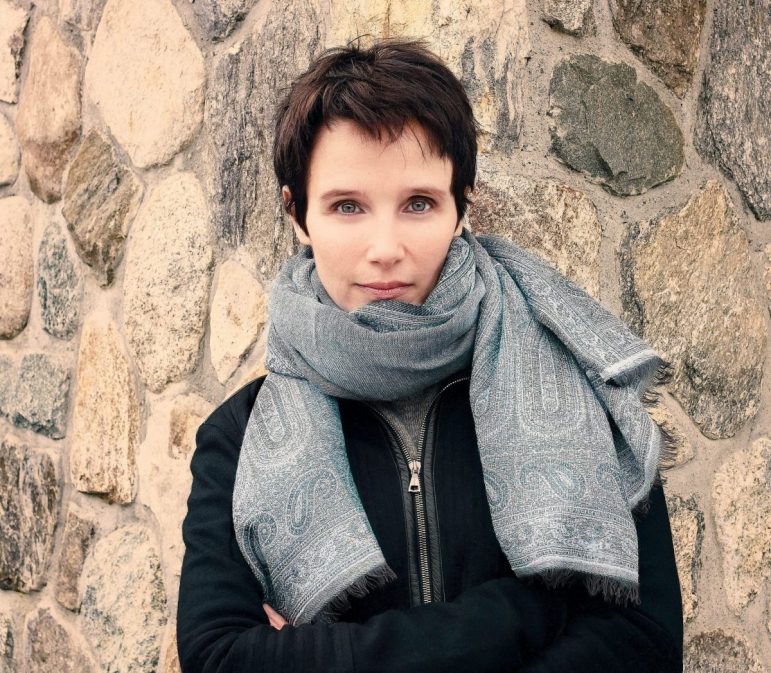 Claude Debussy's famed "Clair de Lune" from the "Suite bergamasque" is in the lineup, as are his "Reverie," "La plus que lente" and the Arabesque No. 1 in E Major. From French composer Erik Satie, she will play two of his six "Pieces froides" and the "Gnossienne" Nos. 1 and 4. A waltz, a mazurka and a nocturne from Chopin and two works by the contemporary Ukrainian Valentin Silvestrov round out the program, which will conclude, stirringly, with Robert Schumann's eight-section fantasy for piano, the "Kreisleriana."
Tickets, $20-$175, are at (415) 864-6000 and sfsymphony.org. In addition to the mask requirement, Davies Hall is requiring vaccine verification (as of Feb. 1, they will need proof of a booster shot as well). Here is a taste of what you will hear from Grimaud Sunday night: https://youtu.be/xPm2Q9XTKaI.
---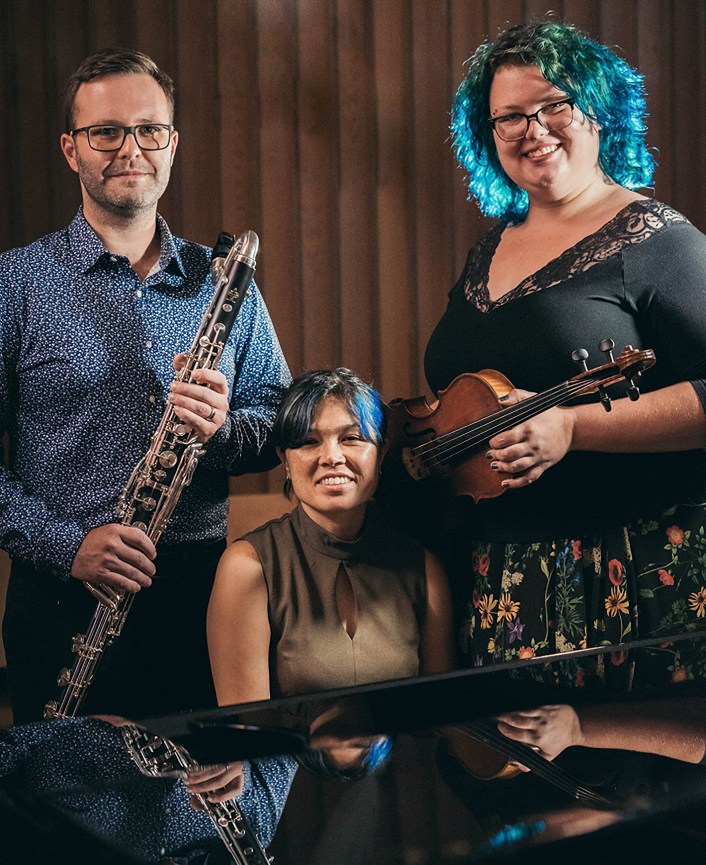 Nobody's in a rush here: The San Francisco-based new music chamber trio Slow Wave (clarinetist Kyle Beard, violist Justine Preston and pianist Naomi Stine) specializes in contemporary and commissioned works for their particular instrument ensemble that explore the slow (and low) end of the sound spectrum.
You can experience what that means by either attending or streaming their live recital at Old First Church in San Francisco at 8 p.m. Saturday night. World premieres by Bay Area composers JooWan Kim, Emma Logan and Kyle Hovatter are on the program, as is a repeat of their 2019 premiere of Brett Austin Eastman's "Paraphrase."
Contemporary Finnish composer Kalevi Aho's Trio for Clarinet, Viola and Piano will conclude the evening. Seating at Old First Church will be limited to 100 audience members, admitted for $25 each. To purchase them or to donate for the livestream, go to oldfirstconcerts.org.
---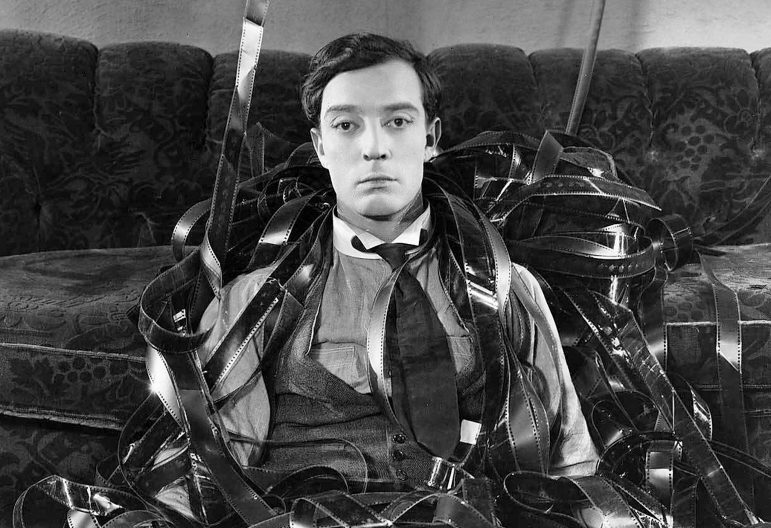 Jamming with Buster: The 1924 Buster Keaton silent comedy "Sherlock Jr." has a lot going for it on its own terms. But a screening of the film this weekend in Marin County adds a couple of extra treats.
"Sherlock Jr.," once dubbed by the American Film Institute as one of the 100 funniest films of all time, stars Keaton as a film projectionist who falls asleep during a film screening and dreams he is a plucky detective (named Sherlock Jr., of course) who solves a crime and gets the girl. The film was noted for its advanced (for the time) special effects that include a train fight scene, during which Keaton literally broke his neck, and another scene in which he disappears into a suitcase.
On Sunday, the Smith Rafael Film Center in San Rafael will host a screening of the classic film featuring live jazz and classical accompaniment by violist Ruth Kahn and violinist Mads Tolling. Kahn is a Juilliard grad who performed with the New York City Ballet for 20 years. Tolling has been a member of the Turtle Island Quartet and Bob Weir's Wolf Bros band.
After the 45-minute film (it's that short because Keaton reportedly cut out several scenes he didn't think were funny enough), Kahn and Tolling will perform several duets, including a world premiere suite by Clint Borzoni and works by Bela Bartok. The screening begins at 3 p.m. Proof of vaccination or a negative COVID test is required, and masks must be worn in the theater. Tickets are $18-$20. Go to rafaelfilm.cafilm.org.
---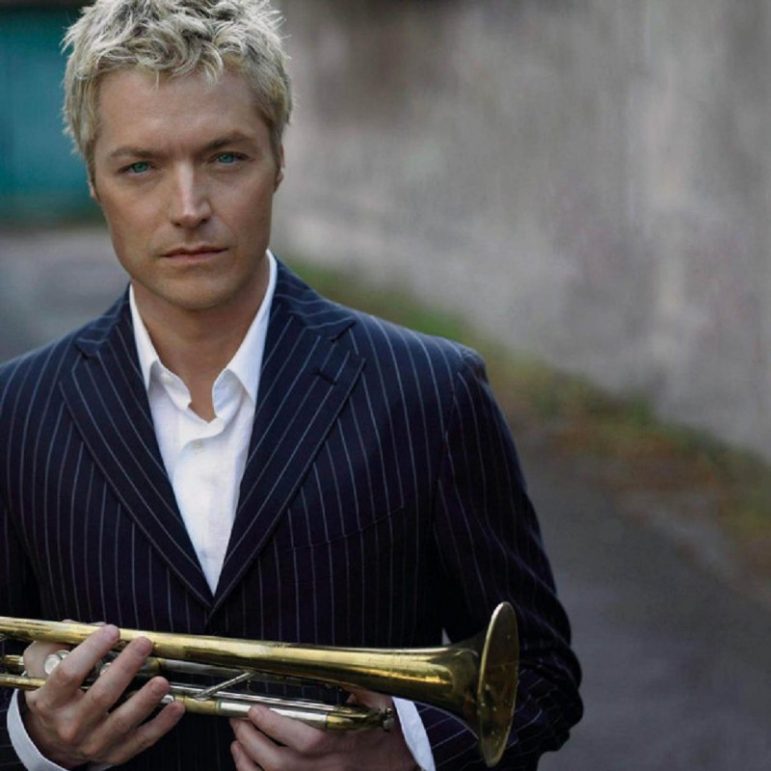 Tuneful trumpeter: Chris Botti is blessed with a rich, smooth almost buttery tone as well as knack for subtle phrasing and spacing that makes him a natural fit for vocal accompaniment. It's one reason why he has collaborated successfully with singers ranging from Frank Sinatra and Tony Bennett to Sting, Paul Simon, Steven Tyler, Aretha Franklin, Joni Mitchell, Vince Gill and Lady Gaga.
It's likely that working with such talented vocalists and other musicians has only sharpened his sense of melody. And that is one thing fans have come to expect from the 59-year-old trumpeter: gorgeous music, whether he's covering such classic tunes as Gershwin's "Summertime," works by Chopin, Al Green's "Let's Stay Together" or Leonard Cohen's "A Thousand Kisses Deep."
Botti isn't featuring any vocalists during his nine-show run at SFJazz Center in San Francisco, which started Tuesday and runs through Sunday, but fans can expect plenty of the gorgeous songs and moments that make his annual stops in San Francisco a popular attraction. Performances are 7:30 p.m. Wednesday and Thursday, 7 and 9:30 p.m. Friday and Saturday and 3 and 7 p.m. Sunday. Proof of vaccination is required, and masks must be worn in the theater. Tickets are $55-$150 (and take our word for it, some shows will sell out). Go to sfjazz.org.
---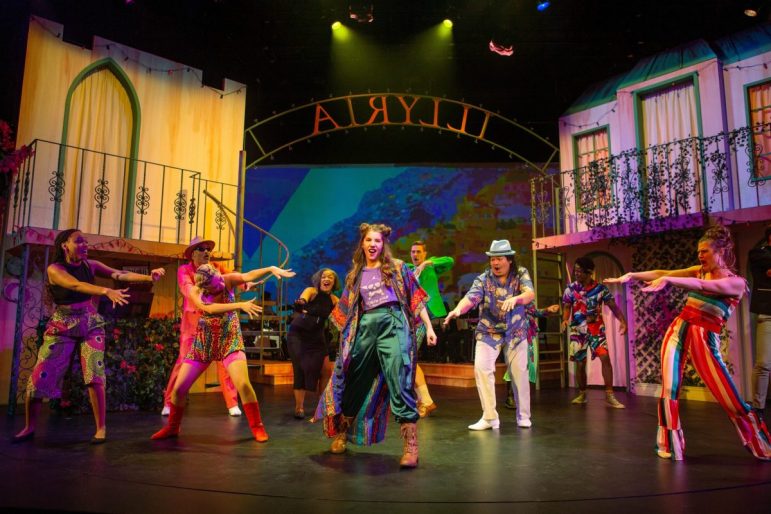 Twelfth Night, the musical: If you've ever said to yourself, "Hey, Shakespeare's 'Twelfth Night' would make an awesome musical," you're not alone. Works such as "Play On!" (1997) and "All Shook Up" (2005) took a jukebox musical stab at the concept.
And now San Francisco Playhouse is presenting a young musical, titled simply "Twelfth Night," created by the British playwright Kwame Kwei-Armah and singer/composer/musician Shaina Taub, and featuring original jazz/funk/R&B songs and lyrics by Taub. The show features all of the gender-swapping and mistaken identity that fueled the comedy and intrigue of the original Bard comedy, but is given a holiday theme in that it begins on the twelfth day of Christmas (get it?).
The musical debuted in 2018 at New York's Public Theater and is marking its Bay Area premiere at SF Playhouse in San Francisco through Jan. 15. It will be offered for home streaming through that date as well. The production features a cast of nearly 20 directed by SF Playhouse cofounder Susi Damilano. Music direction is by Dave Dobrusky, and choreography is by Nicole Helfer. The show is described as family-friendly. Adults must show proof of vaccination, and youths 12 and under must show proof of a negative COVID test within 72 hours or showtime. Masks must be worn inside the theater. Tickets are $40-$100 ($15-$100 for streaming). Go to sfplayhouse.org.