The Bay Area is a hub of artistic expression, attracting artists, writers and musicians from around the globe to live, work and create. We highlight some of the offerings here.
---
Oh, they're all alike, those fickle women! That's the bit of dismissive cynicism expressed in the title of Mozart's "Cosi fan tutte," one of the composer's three celebrated collaborations with the librettist Lorenzo Da Ponte, which opens a five-performance run at War Memorial Opera House at 2 p.m. Sunday, as San Francisco Opera hits the middle of its traversal of the trilogy. (A production of "Don Giovanni" next summer will complete the project.)
The story revolves around the sisters Fiordiligi and Dorabella and their respective betrotheds, Ferrando and Guglielmo, who take up a bet proposed by Don Alfonso to test the women's fidelity by each, in disguise, trying to seduce the other's fiance. Soprano Nicole Cabell and mezzo-soprano Irene Roberts sing as the sisters, with tenor Ben Bliss and baritone John Brancy filling in as their rather duplicitous suitors.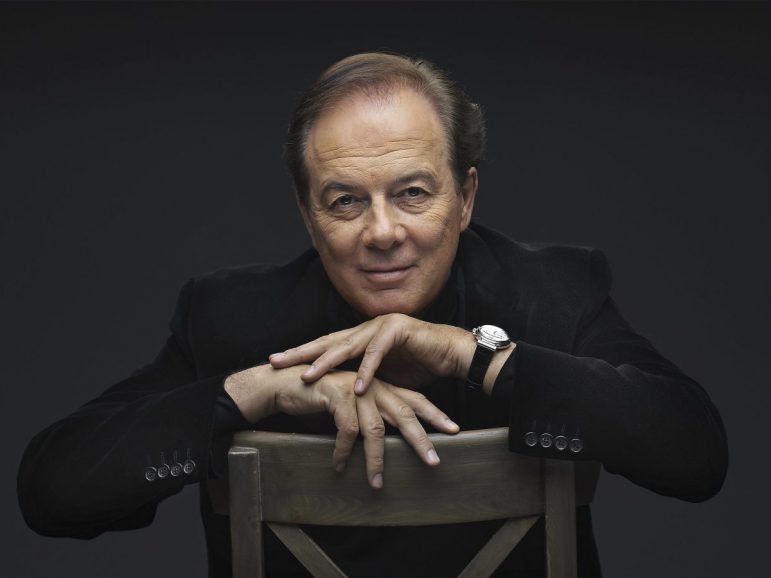 The commanding Italian bass Ferruccio Furlanetto, practically a fixture at SF Opera, is Don Alfonso, the guy who gets all the trouble rolling. Hungarian conductor Henrik Nánási, who conducted the first of the trilogy, "The Marriage of Figaro," in 2019, returns to take his place in the pit.
Tickets for the performances, $26-$398, are at (415) 864-3330 and sfopera.com. Vaccination proof and face masks are required, but there will also be $25 tickets available for online viewing of Sunday's performance and those at 7:30 p.m. Nov. 23 and 27. Find information at sfopera.com/online.
---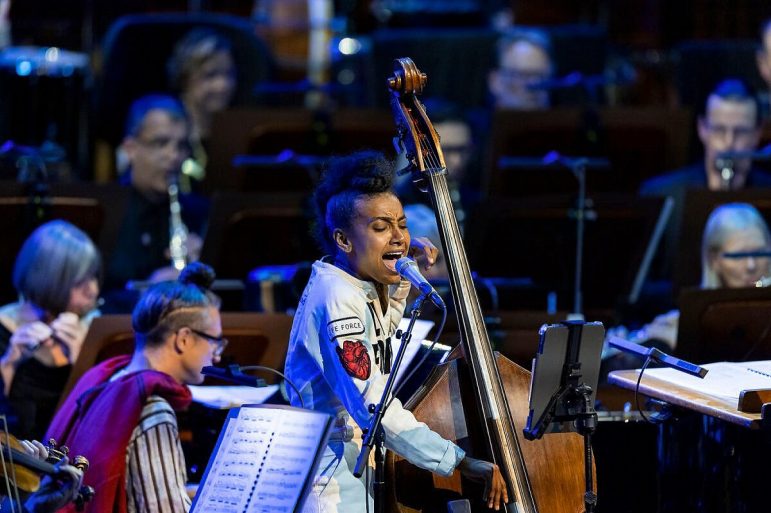 Not-quite-so-instant replay: If you were not in the audience when incoming music director Esa-Pekka Salonen opened his first full season as conductor of the San Francisco Symphony at Davies Hall on Oct. 1, you missed something phenomenal.
Nine lithe-limbed and muscular members of the Alonzo King LINES Ballet troupe added spectacle to the evening with their sweeping, high-energy dancing to Ginastera's "Estancia Suite." Jazz bassist and singer Esperanza Spalding — one of eight collaborative partners Salonen has chosen for the season — drew gasps from the audience with her riveting vocalizations as she and her trio (including Ravi Coltrane) performed Wayne Shorter's "Gaia." The evening opened with bright, brassy vigor as the orchestra played Bay Area composer John Adams' "Slonimsky's Earbox" and came to a vigorous, percussion-heavy close with Silvestre Revueltas' "Noche de Encantamiento." The applause was thunderous.
Now we all have an opportunity to witness it, again or for the first time, as the concert was filmed for rebroadcast on PBS' "Great Performances" at 9 p.m. Friday. Many Bay Area viewers will be tuning in KQED-Channel 9. To watch online, go to https://video.kqed.org/show/great-performances/.
---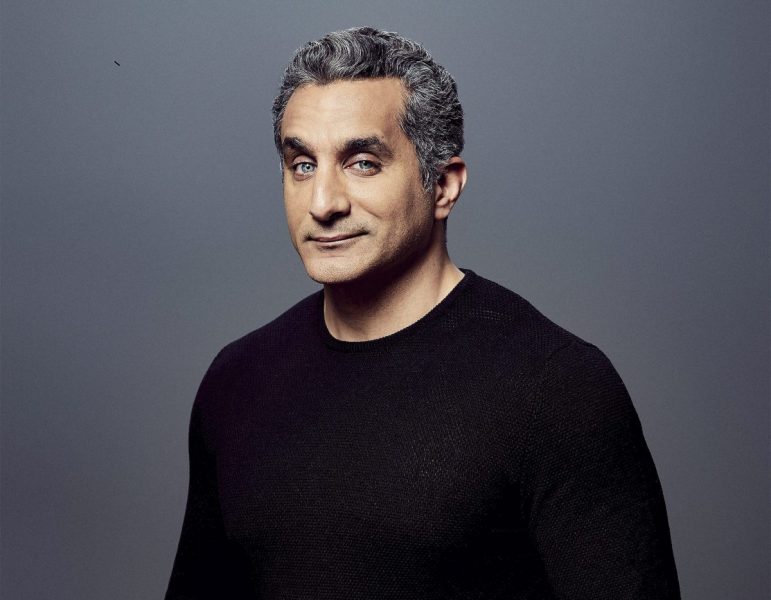 Slinging barbs at high places: Bassem Youssef has led a fascinating life. He was a surgeon in Egypt until watching "The Daily Show" made him want to give TV satire a shot. Following the Egyptian revolution of 2011, he began "The B+ Show," a series of five-minute clips shot in Youssef's laundry room and uploaded to his YouTube page. That evolved into "Al Bernameg," which quickly became one of the most popular TV shows in Egyptian history, landing Youssef the title "The Jon Stewart of the Middle East."
But viewers' love for "Al Bernameg" was not shared by the powerful people he was poking fun at. Political pressure forced two networks to drop the show, and Youssef was arrested (he was released after paying a fine). After relocating to the U.S., Youssef found plenty to keep him busy: teaching politics and government at Harvard and Stanford; making a 2017 documentary "Tickling Giants"; producing a web series titled "Democracy Handbook"; creating videos on medicine, diet and comedy for his YouTube channel; and more.
But Youssef still has a Jonesin' for comedy and satire. Now based in the Bay Area, he makes occasional ventures into comedy clubs, which is what he'll be doing this weekend. The show he's bringing to San Jose Improv is described as part stand-up routine and part solo show about his life. Performances are 7:30 and 9:45 p.m. Friday, 7 and 9:30 p.m. Saturday and 7 p.m. Sunday; proof of vaccination is required, and masks must be worn inside the club. Tickets are $25-$85; go to improv.com/sanjose.
---
It's beginning to look a lot like …: It's that magical time of year when holiday songs and decorations and whatnot rise up to bludgeon us unmercifully until we are sick of the season before Thanksgiving even arrives. But some traditions still get us excited, and Smuin Contemporary Ballet is responsible for one of them. The San Francisco troupe's annual "Christmas Ballet" is back with live performances beginning this weekend, promising the same combination of sassy, sexy and sumptuous dances it has been delivering for more than 20 years.
This year's program, offered live and via streaming, features two world premieres — one each created by former company members Rex Wheeler and Ben Needham-Wood — as well as a few works developed for online viewing during than pandemic that will be getting their live debuts, as well as several Smuin holiday favorites. The touring production kicks off with performances at 7:30 p.m. Friday and 2 p.m. Saturday at Walnut Creek's Lesher Center for the Arts, and will include stops in the Mountain View Center for the Performing Arts (Dec. 2-5), the Sunset Center in Carmel (Dec. 10-11) and the Yerba Buena Center for the Arts in San Francisco (Dec. 16-26).
The production will also be available for streaming Thanksgiving through Christmas. If you're going to a live show, remember to check the venue website for COVID safety requirements. Tickets run $25-$99; go to smuinballet.org for tickets and more information.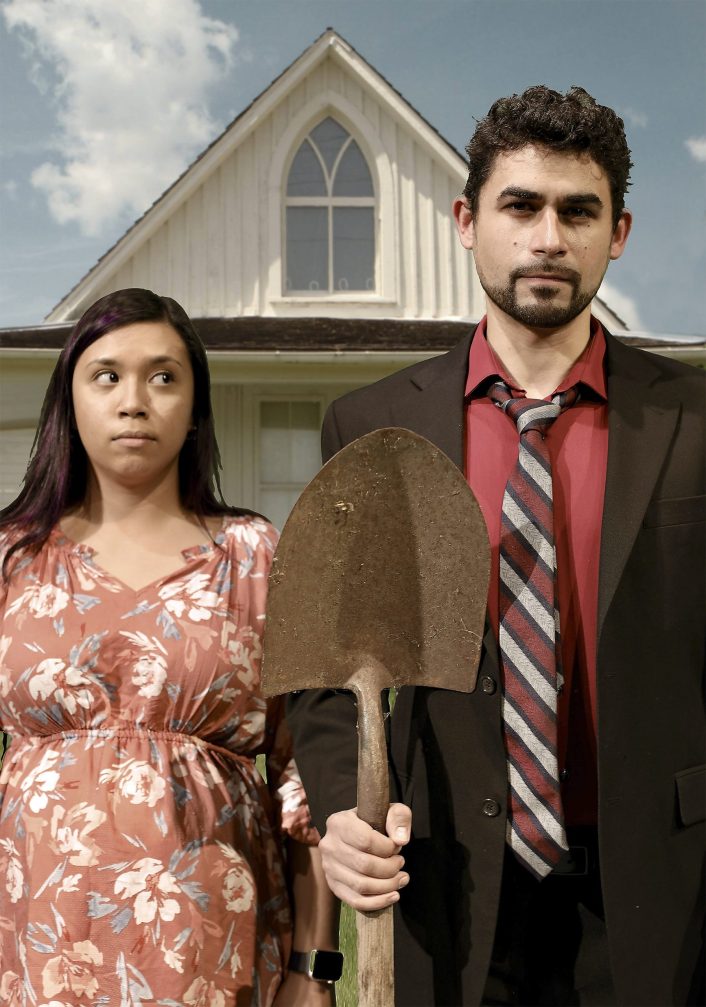 ---
A garden full of laughs: Nothing says belly-laughing comedy like a no-holds-barred look at racism and white privilege, are we right? At least that's the case with Mexico-born playwright Karen Zacarias' button-pushing topical comedy "Native Gardens," which opens this week at City Lights Theater in San Jose.
The 90-minute play centers on a young, upwardly mobile Latino couple — he's a lawyer and she's a pregnant doctoral candidate — who move into their dream suburban home next door to an older, pillar-of-the-community white couple. They become fast friends until a dispute over a fence between their properties spins wildly out of control and a barrage of inappropriate statements and gestures touching on class, cultural and ethnic differences leaves both sides tattered.
It's the kind of thing that can lead to real pain and heartbreak, but in the hands of Zacarias, it becomes squirm-in-your-seat humor. And expect to be delighted with the lush suburban-garden set.
The show, directed by Melinda Marks for City Lights Theater Company, runs in previews Thursday and Friday, with the main run Saturday through Dec. 19. Proof of vaccination is required, and masks must be worn in the theater. A free Zoom presentation with the director and cast will be offered at 8 p.m. Nov. 30. Tickets for previews are $15-$25; tickets for the main run are $45-$47. Go to cltc.org.