Thousands of California school staff and students didn't attend school Monday in protest of a state order that requires all K-12 students to be vaccinated against Covid-19 by July.
Social media posts calling for a "school walkout" began circulating a few weeks ago. Some posts urged parents not to call their children in sick but rather to tell the school attendance office that their children were being kept out of school to protest the vaccine mandate.
It's not clear how many California students and school staff stayed out, but the percentage of students not showing up for school was highest in rural, more conservative areas of the state.
Instead of attending school, some parents, students and school employees joined protests. Several hundred people gathered at the Tehama County Superior Court in Red Bluff and at a park in Redding in Shasta County on Monday morning to protest the vaccine mandate.
Lassen High School started late to give families and staff time to protest and to spell out the word "choice" on the football field. At Clovis Unified in Fresno County, 20 people prayed in in protest in front of the district office.
In Southern California, parents, students and staff in San Dimas, San Diego and Huntington Beach also protested the mandates, according to media reports.
A large group also showed up at the state Capitol in Sacramento for a protest organized by Our Kids, Our Choice, a grassroots parents group. The permit for the protest, approved by the California Highway Patrol, allowed up to 2,500 people.
"We believe it is in our best interest as a society to maintain freedom of choice for what we put into our children's bodies and our own," organizers stated on the group's website. "We oppose efforts to take away our parental freedom to protect our children and make decisions in our children's best interest."
In neighboring Elk Grove Unified, the fifth-largest school district in the state, there were no reports of protests at the district's schools or its headquarters, said Xanthi Soriano, district spokeswoman. The district reported about a 3% drop in attendance compared with the previous Monday.
Preliminary data from Los Angeles Unified shows that 88% of its students reported to school Monday, slightly lower than the 90% attendance rate for the previous two Mondays.
But by noon Monday, Modoc Joint Unified School District was reporting that 75% of its students did not show up for school, said Tim Taylor, executive director of the Small School Districts' Association. Attendance was down 25% at Placerville Union School District in El Dorado County and 40% at Oroville Union High School District in Butte County, according to Taylor. In Glenn County, school districts reported between 25% and 60% of their students did not attend school.
In Siskiyou County, two schools had less than 35% attendance, according to Jami Thomas, superintendent of the Delphic Elementary and Gazelle Union Elementary school districts. One school had no classified staff show up to work, Thomas said.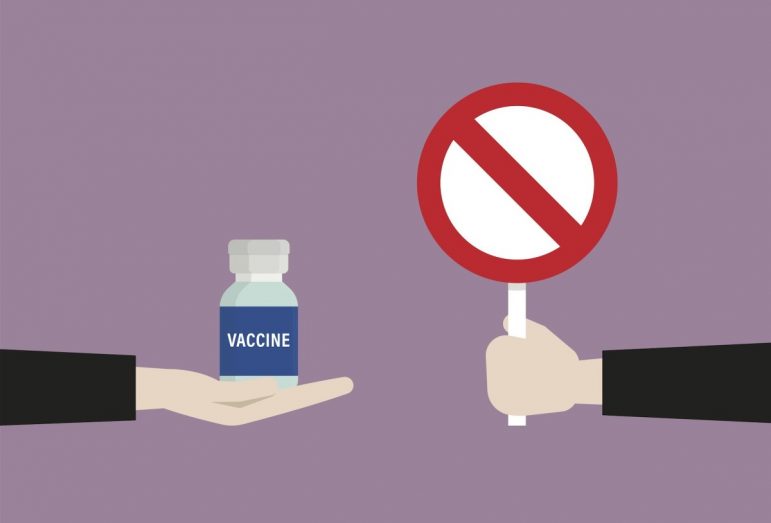 At Clovis Unified, a hotbed of vaccine and mask resistance, about 10% more staff than normal were absent that day and 7 percent fewer students attended school compared to the last two Mondays, according to Kelly Avants, district spokeswoman.
But Janesville Elementary School in Lassen County had to close Monday morning because not enough staff showed up for work to safely supervise and instruct students, said Patricia Gunderson, Lassen County superintendent of schools.
About half of students parents in the county are opposed to vaccinating students, she said. There has even been pushback from parents and school districts about testing for Covid-19.
In Twin Rivers Unified in Sacramento, Superintendent Steve Martinez tried to persuade staff to show up for work and for parents to send their students to school Monday. He said the district has been flooded with emails and phone calls from parents who oppose the vaccine mandate.
"While people have every right to speak up, declare concerns and protest the Governor's actions, I respectfully urge parents to do so without disrupting our students' learning," he wrote in a message to staff and parents Friday. "A missed school day is a lost opportunity for students to learn."
The district hadn't tallied its attendance numbers for the day by late Monday afternoon.
Oak Run Elementary School in Shasta County canceled school on Monday so parents, students and school employees could protest the mandate.
"Parents, educators and students across the U.S. will engage in peaceful noncompliance activities to remind government officials that individuals should have the final say when it comes to their health," read a Facebook message from Tiffany Fulkerson, chief business officer for the single-school elementary school district.
The Covid vaccine joins 10 other vaccines, such as mumps, polio and tetanus, that the state requires children to receive before starting school. The requirement still leaves open the possibility for families to opt out for medical, religious or personal reasons.
Students who opt out of the Covid vaccine will not be allowed to attend school in person, but they can enroll in independent study.
Many of the parents don't think the vaccine has been vetted enough to give it to children, said Richard DuVarney, Tehama County superintendent of schools. About 40 percent of the county's students did not attend school Monday, according to DuVarney.
DuVarney said schools in his county are experiencing staffing shortages and won't be able to meet the demand for independent study if more parents enroll their children.
"Last week we had 102 education staff positions open in Tehama County that we weren't able to fill," he said.
Gunderson said the Lassen County schools also don't offer many long-term independent study classes because of teacher shortages.
DuVarney isn't sure how the one-day strike will affect school finances, which rely on funding based on student attendance. He said there will be a financial impact if the families who have told him they will home-school their children when the vaccine mandate kicks in follow through with that plan.
"I think there will be a financial impact that isn't as significant as these kids not being able to go to the schools they love and being with the teachers they love," he said.