The Bay Area has a shortage of housing affordable to many young, working and retired people. To help address this problem, state law (Cal. Gov. Code § 65400 et seq) requires cities to plan to meet their share of the Regional Housing Need Allocation (RHNA) of very low income, low income, moderate income, and above moderate income housing units.
Piedmont has very little affordable housing, basically a few apartment buildings and some accessory dwelling units (ADUs). In the past, Piedmont's RHNA share has been relatively small and Piedmont has met it by encouraging ADUs. However, as set forth in an August 10, 2020 Staff Report, Piedmont's RHNA share for the 2023 to 2031 time period is expected to increase substantially, primarily because housing has not kept pace with job creation in the Bay Area. The RHNA allocation methodology does not consider Piedmont's lack of available housing sites or its preference for single family homes. Per the Staff Report: "The methodologies under consideration … could result in as many as 800 units in Piedmont, with approximately half of this total in the low and very low-income categories."
We can make affordable housing a benefit for Piedmont.
Piedmont teachers and staff, City employees, students, retirees wanting to downsize their homes, and others seeking good schools for their children all would benefit from more affordable housing.
While space in Piedmont is limited, there is one obvious potential location to construct multi-family buildings. Blair Park, in Upper Moraga Canyon, is City-owned land.
It has limited use as a dog walking area for relatively few people. It is a long (app. 300 meters) and relatively narrow (app. 65 meters) area. A "yield study" is required, but it likely could be developed with 2 to 3 "pods" of 2-4 story apartment buildings, probably with parking below ground. The City could issue a Request for Proposals (RFP) for development, with the City's price depending upon the number of affordable housing units and potential preferences for City and School District employees. The RFP also could require some "community giveback," such as a park in the area too narrow for housing.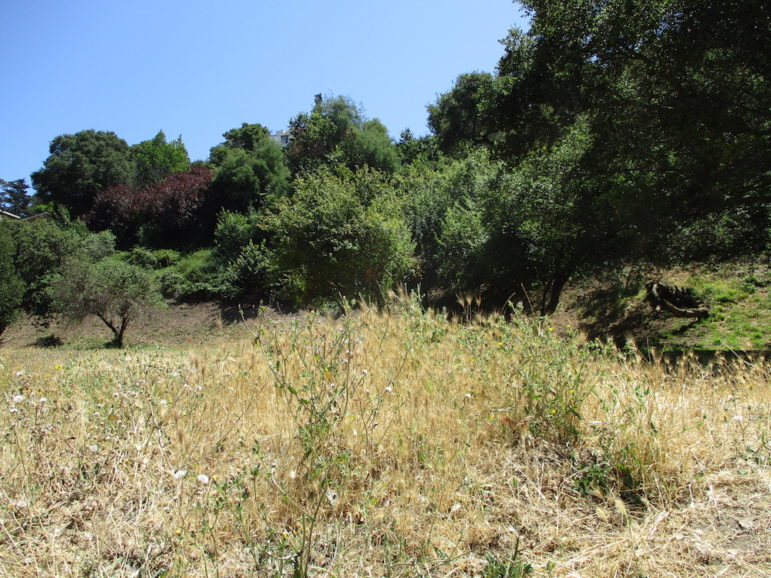 Blair Park currently is zoned for "Public Facilities," which does not authorize multi-family residential use. Per City Charter Section 9.02, Piedmont voters must approve a zoning change. The City's General Plan, Land Use Element at 12 and Policy 4.3, designates Blair Park for open space and recreation. These would need to be changed to allow Blair Park development.
However, we need to identify some locations in Piedmont for affordable housing, both to meet state law and because Piedmont needs to be part of the solution to a severe regional housing shortage. Blair Park is an available and under-utilized space.
The City Council should evaluate whether Blair Park development can benefit Piedmont and help comply with state housing requirements.