I've known and worked with Amal for many years.  She served as Piedmont Education Foundation President when I also was on the board.  Her efforts and contributions were a model of effective leadership and intelligent management.  She brought to the Board strong financial skills complemented by a broad perspective on the needs and direction of Piedmont schools.  This perspective embraced the full range of issues and encompassed a thorough understanding of all problems facing our entire K though 12th grade program.  Her leadership helped the Foundation to navigate challenging times in a difficult environment.
Amal continues to bring her experience and thoughtful approach to the School Board.  Her long and continuing management career at the University of California system provides a critical perspective on fiscal controls, planning and recognizes the imperative need to balance competing demands with constrained resources.  As a leader this requires a broad perspective and the discipline to take a long view.   Leaders cannot focus on a single issue, a specific agenda or a personal cause.  They must tackle important issues that impact the entire program and, in effect, the community.  Amal Smith not only has this leadership ability, she has demonstrated it clearly and effectively for numerous years.
Leadership also requires an ability to listen carefully, think independently and make decisions. You must be practical and realistic; you need to reach a consensus or agreement but recognize that not everyone will agree on every issue all the time.    Amal has shown that she has these qualities.
I look forward to working with Amal in the future as the Piedmont School District and Piedmont City government work together to make our community better for students, kids, parents, education staff and all of our residents.
Bob McBain
Mayor, City of Piedmont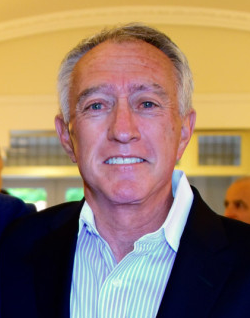 ---
Learn more about Amal Smith HERE.