With a focus on outdoor, casual and festive gatherings (even the socially distanced ones), the 4th of July is the true marker of the summer season.  These side dishes would be great for your July 4th menu — or for any meal this season.  Easy to transport for a social distancing pot-luck!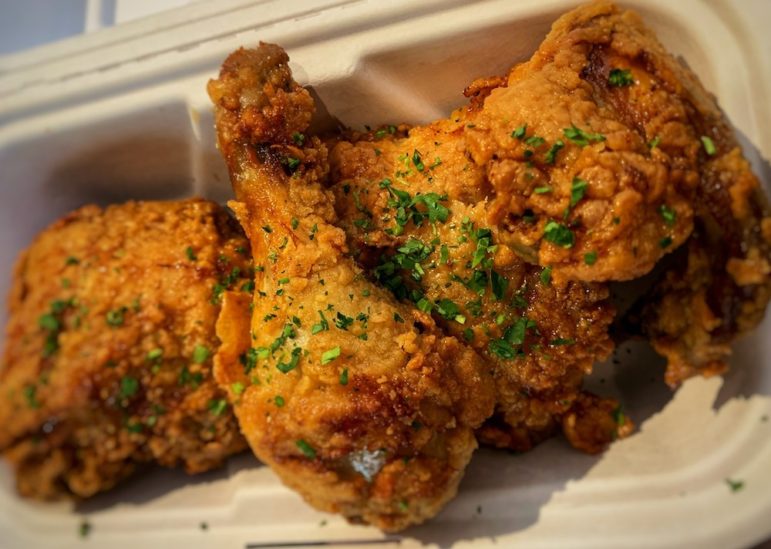 TIP: Order up some fried chicken from local takeout — like Brenda's (see below) — and you've got yourself full-on July 4th picnic.
---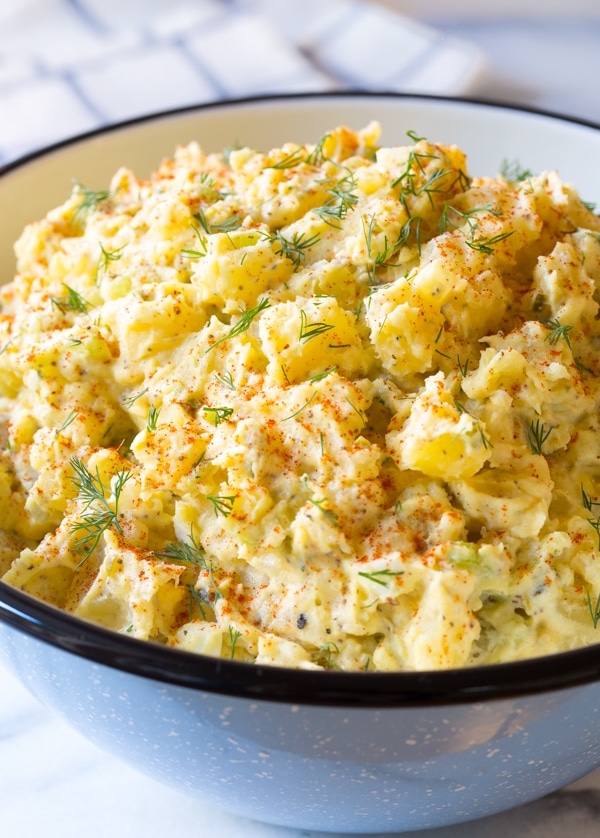 Home-style Potato Salad
INGREDIENTS:
3 pounds of Yukon gold potatoes
1 cup chopped celery
1/2 c diced red onion (green could work too)
1/4 cup dill pickle relish drained
2 large hard boiled eggs peeled and chopped
1 cup mayonnaise
1 Tbs. yellow mustard
2 tsp. each salt and black pepper
DIRECTIONS:
In large pot cook potatoes in boiling salted water for 12-15 minutes until tender. Drain and quarter into bite-size pieces.
In a large bowl, combine potatoes, celery, onion, relish and eggs.
In a small bowl, combine mayonnaise, mustard salt and pepper. Add to the potato mixture and toss gently. Cover and refrigerate.
Garnish with paprika if desired.
Best to make this a day ahead or at least a few hours before serving.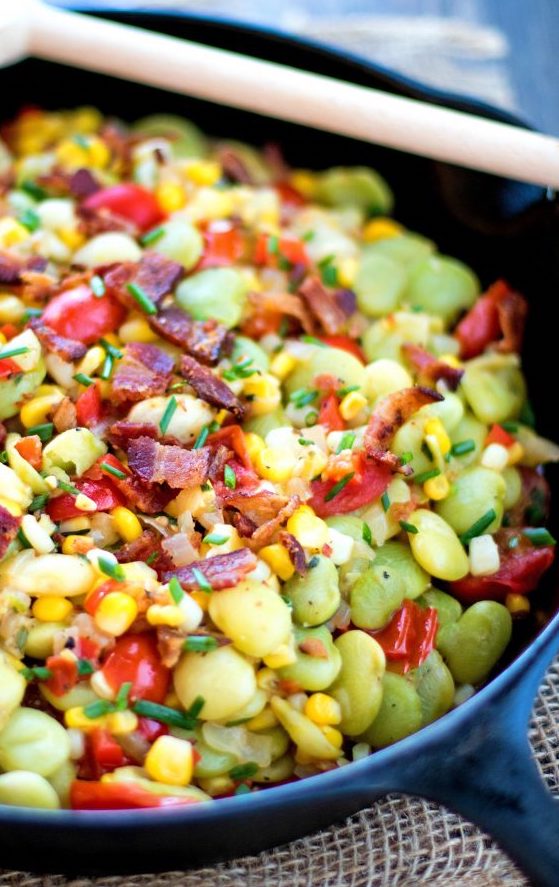 Summer Succotash
INGREDIENTS:
2 cups fresh lima beans
1/2 yellow onion
4 fresh thyme sprigs
1 garlic clove
4 slices of thick bacon
1 medium red onion chopped
3 cups fresh corn kernels (about 6 ears)
1 pt cherry tomatoes halved
2 Tbsp butter
1 Tbsp. red-wine vinegar
2 Tbsp chopped chives
2 Tbsp chopped parsley Salt and pepper to taste
DIRECTIONS:
Bring the first 4 ingredients and water to a boil lower heat to a simmer and cook about 20 minutes until beans are tender. Drain the beans keeping 3/4 of the cooking water.
Cook the bacon in a large skillet about 7 minutes or so until it is crisp. Remove bacon and drain on paper towels. Crumble bacon and set aside.
In the bacon grease pan, saute chopped red onion about 3 minutes until tender, add the corn and cook another 3 minutes, add the tomatoes, the lima beans, and the 3/4 cup cooking liquid, and cook stirring occasionally for 5 minutes.
Stir in butter, vinegar and chives, add bacon and season with salt and pepper. Sprinkle with fresh parsley when serving.
---